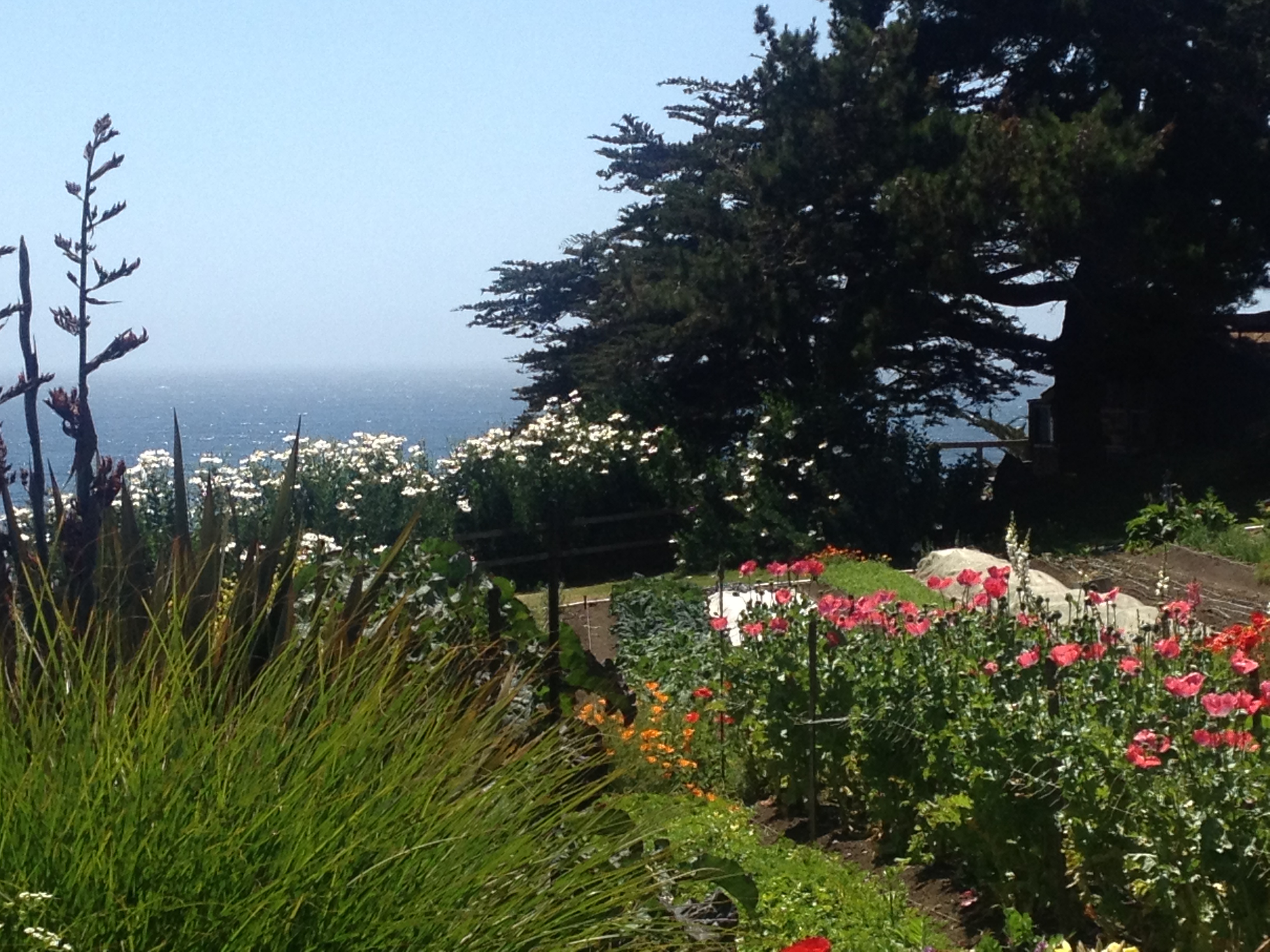 I've been massaged, hot-tubbed, de-stressed and serenaded by a Rumi poet.  As I sit in a lounge chair, wrapped in a fluffy robe, gazing out over the Pacific, the birthday bliss sinks in, and I ask, "When can I move in?"
And some people do like Esalen so much, they stay.  If you have a preconceived notion of what Esalen is, Hot springs where clothing is optional?, asked with raised eyebrows, then think again.  This one-of-a kind retreat center, hugging a high bluff overlooking the blue Pacific in Big Sur, lives up to its reputation as a life-changing environment.
In 2006, my friend Liz and I formed a company called Retreats by the Sea.  We spent countless months searching for perfect retreat venues up and down the coast of California.  We created a business plan, made business cards, and got pretty fired up about merging our work with our passions – nature, the beach and retreats.  Perhaps we were simply looking for an escape from our busy lives, though it sure seemed that our heart's desires were to spend unhurried time in nature.
Seven years later, my vision came to life.  Thanks to my dear friend and world-renowned meditation teacher and bestselling author, Sarah McLean, I was able to visit Esalen for my own personal retreat by the sea to attend Sarah's Soul Radiance Meditation and Self-Discovery Retreat.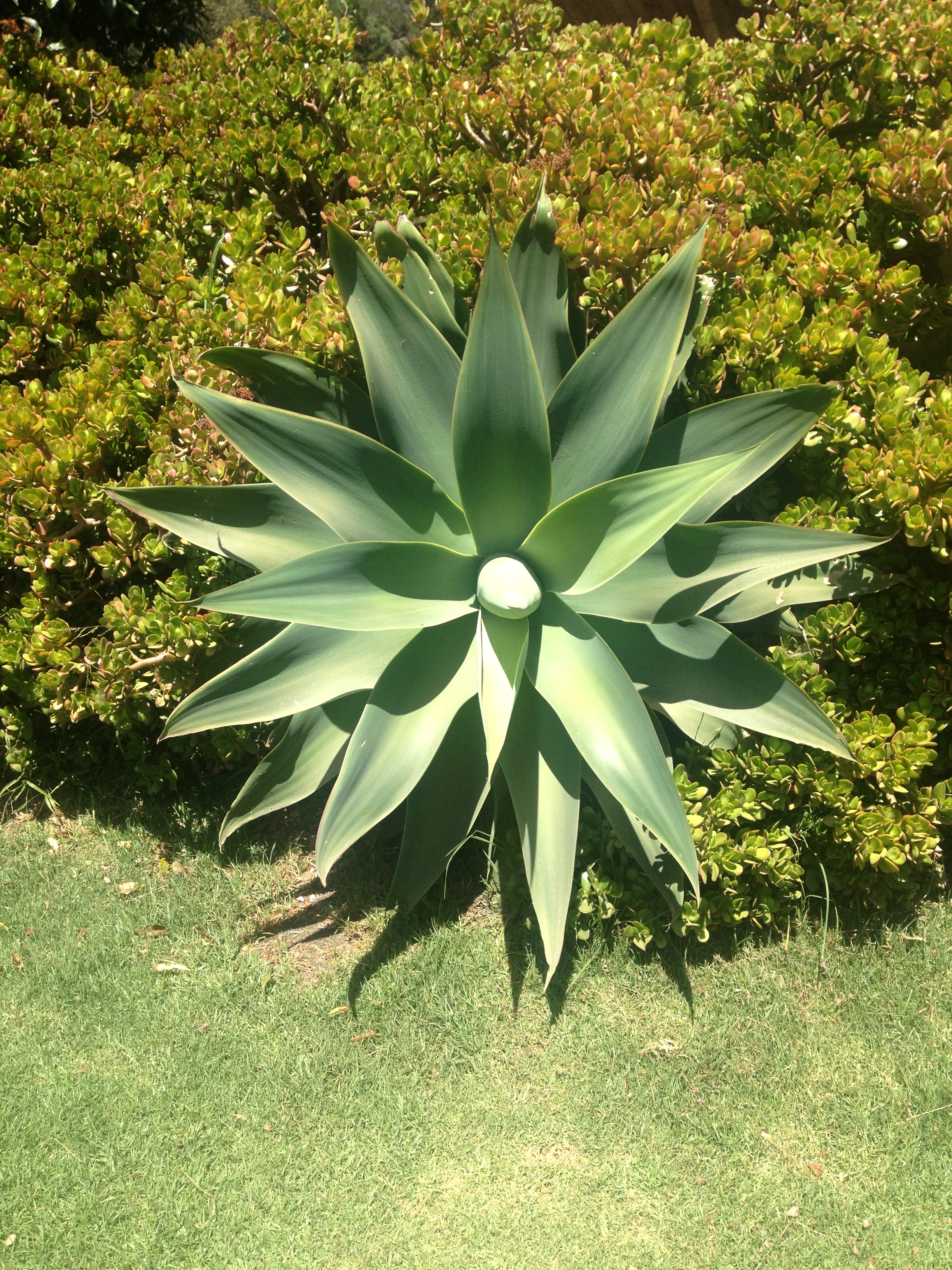 A long-time meditation instructor, Sarah is the former education director for the Chopra Center for Wellbeing.  In addition to working with some of the personal transformation experts of our time including Deepak Chopra, Debbie Ford, Byron Katie and Gary Zukav, Sarah studied the ancient practices of Ayurveda, an ancient holistic healing approach that suggests health and healing begin with awareness, and that meditation is the first step towards creating balance in the mind and body. Sarah also lived in ashrams and monasteries where she would meditate for sometimes 8 hours a day.
If you've ever been to one of Sarah's retreats, you know that they can be life-changing.  And her Esalen retreat was no different.  After several rounds of meditation, yoga and chanting, we were transported to a peaceful state of being that can only be described as blissful.  Each retreat is unique and every participant has his or her own breakthroughs of the body, mind and/or spirit. In my own personal journey to wellbeing, I find Sarah's retreats to be rejuvenating and renewing for my psyche.  They also help me re-set my body to nature's rhythms.
At most of Sarah's retreats you'll:
Experience deep meditation practices for insight, rejuvenation and inspiration
Practice self-inquiry to reveal your inner wisdom
Deeply connect with who you really are, the source of your creativity and your life
Cultivate the connection to your soul-center – connect to the 'you' beyond your thoughts and the roles you play
Develop your inner glow with the yoga of breath, gentle flow yoga, meditation in motion, and mindfulness practices
Contemplate and cultivate authenticity and integrity
Experience the wisdom and magnificence of nature and realize the importance of harmonizing with nature's rhythms
Practice deep listening to yourself and others
Cultivate compassion in your everyday life with awareness
Shift your awareness to attune you to your heart's deepest desires, discover a wonderful world, and live the life you really want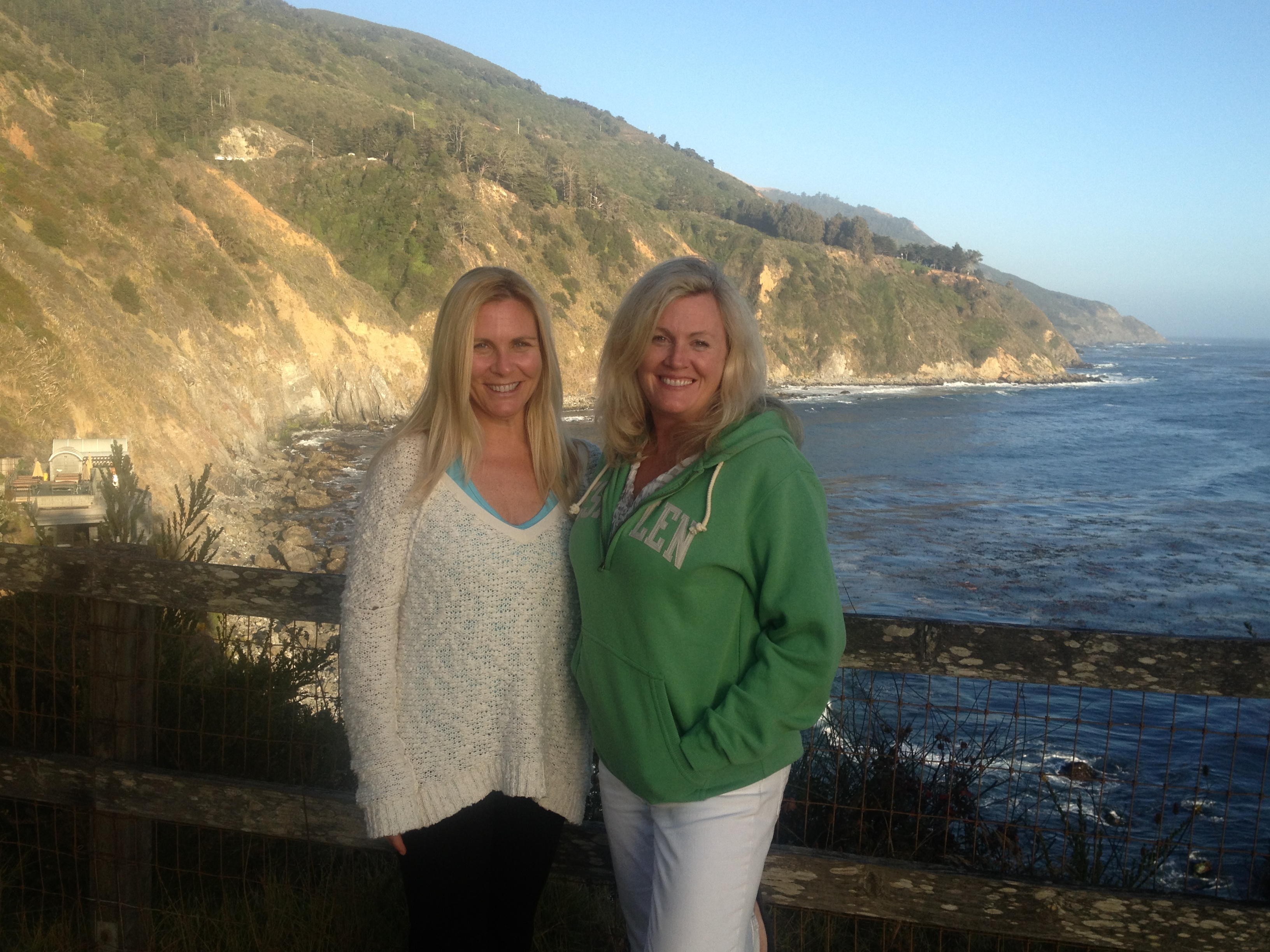 The blend of Sarah's retreat schedule coupled with the pristine natural beauty of Esalen made for a restorative 43rd birthday experience for me.  And only fitting that I returned from the no-Internet zone to discover that after all of those years, Retreats by the Sea had hit the June 2013 issue of Travel + Leisure:
http://www.travelandleisure.com/articles/americas-most-beautiful-coastal-views
Sarah's next retreat is the Soul-Centered Living Weekend at the amazing Omega Institute in Rhinebeck, New York.  For more information, visit:
http://www.eomega.org/workshops/soul-centered-living#-workshop-description-block
Thank you for your wisdom, Sarah, and for sharing your gifts of meditation with the world.