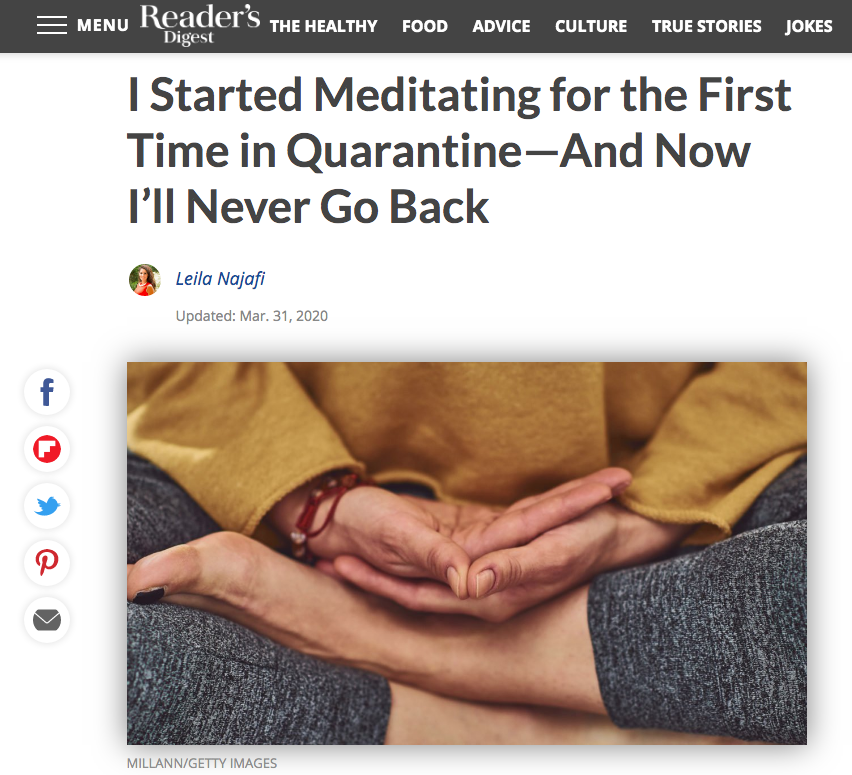 We can all agree that life feels a little extra stressful right now, but we have to navigate these uncertain times with mindfulness and intention. It's times like these, where we're grateful to have the ability to use public relations to share our incredible clients who work to help make the world a little bit brighter.

This week, LightBox client Sarah McLean was featured in a Reader's Digest article titled "I Started Meditating for the First Time in Quarantine—And Now I'll Never Go Back." In the article, Sarah shared her tips for achieving zen at home during this time of uncertainty. 
Sarah McLean, a master trainer at the McLean Meditation Institute, says that McLean has been offering meditations three times a day online, and up to 100 people from all over the world join them for each session. "We are hearing that people are tuning in because they are starting a meditation practice, or some are joining to ramp up the practices that they had left behind," she says. "They are finding the online community and being 'alone together' makes their day easier. Some are older and living alone; others join in from their new 'home office.'"

Reader's Digest

Learn how to embrace meditation during quarantine by reading the full Reader's Digest article here.